Johnson Outboard Parts

Parts Selection Guide
Find the parts you need
Clear
1) Engine Manufacturer:

2) Part Type:

3) Select Model: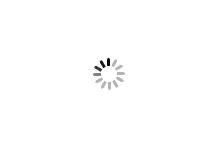 Please Wait... Loading Parts for your Boat
Johnson Outboard Parts
Founded in 1906 by Norwegian immigrant Ole Johnson, the Evinrude Outboard firm was known for two radical innovations: Johnson's lightweight and reliable outboard engines and the fact that his business partner was his wife Bessie. She had provided the reason for Ole to invent the outboard engine in the first place. Her request for ice cream on a hot day sent him out rowing across a lake to obtain it. The ice cream melted during the journey and inspired Johnson to create an engine that would replace the oar as a means of propelling small watercraft.
In 1936 the company, now run by their son, merged with the Johnson Motor Company to form the Outboard Marine Corporation. Recreational boating was in its infancy and during WWII the firm manufactured motors for assorted military marine craft. When increased leisure time meant more family time spent on the water, Johnson outboards regained their market share and have remained popular to this day.
In 2000 the company was acquired by Bombardier Recreational Products, which continues to build Johnson outboards. These modern outboards boast the lowest emissions and highest power-to-weight ratios among outboards currently produced.
Wholesale Marine has Your
Johnson Outboard Parts

!

Does your Johnson outboard require routine upkeep or repair? Come to Wholesale Marine. We carry the Johnson outboard motor parts that your vessel needs to ensure its optimal performance for hours of worry-free recreation on the water. Whatever your boat needs, we'll have it- a replacement drive, starter and alternator, parts for the ignition, electrical or cooling system parts, fuel pump or carburetor. Order from Wholesale Marine and we'll even ship it to you the same day! We also have powerheads, gaskets and seals and gear cases to fit almost any Johnson model so you can buy anything and everything your boat requires from one fast and reliable source -Wholesale Marine.

Even if you just need some hardware for your outboard's propeller, give us a call. Not sure if you can perform electrical work? Call us for guidance. Just performing a simple tune up and need oil, lube and filters? We'll be glad to assist you with that. Simply put, we have the Johnson outboard parts whenever you need them. We can ship your parts the same day you order them, too!

With one of our kits and a little direction, you'll soon become proficient at maintaining more of your vessel than you once thought possible. Talk to us, we can walk you through using one of our tune-up, water pump and/or seal kits for Johnson outboards. Think of Wholesale Marine as your one-stop boating shop, especially when you are looking for Johnson outboard parts.

Wholesale Marine offers a comprehensive selection of Johnson outboard motor parts and more from Sierra, CDI and OEM in stock and ready to ship out! Once you become a Wholesale Marine customer, our selection, expertise and customer service will make you a Wholesale Marine customer for life! When you require Johnson outboard motor parts, give us a call. For same day shipping and our low price guarantee, call us at (877) 388-2628.