Evinrude Outboard Cooling System
Evinrude Outboard Cooling System

Parts Selection Guide
Find the parts you need
Clear
1) Engine Manufacturer:

2) Part Type:

3) Select Model: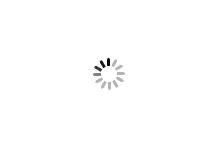 Please Wait... Loading Parts for your Boat
Evinrude Impeller You can enjoy hours of fun and relaxation on the water with an outboard that will perform well for you. Evinrude cooling systems are the lifelines of their engines and some simple maintenance tips will keep your outboard running at maximum output. When your outboard is overheating or performing sluggishly, chances are good that a faulty circulation system, and a part such as an impeller, is the cause. Some boaters suggest that the impeller be replaced every year to avoid more serious engine damage. Thermostats can also break down, but this is far less likely. When your outboard cooling system impeller requires replacement, call Wholesale Marine for your new Evinrude impeller. We know you want to be out on the water, not on dry land. We'll have it in stock and even ship it out to you the same day! If you are experiencing sluggish outboard performance check to make sure that your Evinrude impeller is the culprit. Here is the best way to perform water circulation checks on your cooling system, to ensure that the Evinrude water pump is circulating properly and performing optimally. Here is some simple maintenance that any boat operator can easily perform. The prolonged life of your outboard is a great reason to make post-trip checks a lifelong habit. Tips for Troubleshooting a Clogged Cooling System: IMPORTANT: Do not run your motor without water to the water pump. Even a few seconds operation without water can destroy the water pump impeller. (1) If water circulation is blocked, try to clear debris using a wire or weed whacker cord. (2) Also clear any debris for the water intake screens in the sides of lower unit. (3) The overboard water indicator is often where the water lines can become plugged. The stream of water through this part of the unit is slight, and can easily become plugged with debris. *We recommend that you keep a small wire or a section of the nylon weed eater cable on board. This can be poked up inside this indicator hole to dislodge any debris. (4) Is the thermostat frozen shut not allowing any water passage out of the motor? If so, to prevent your motor from overheating, replace or have the thermostat replaced. 5) Next, the Evinrude water pump impeller must be functional. If not, have the engine serviced immediately. Be sure to use an Evinrude impeller when replacing a worn or damaged part. (6) Check that the water pump's outlet grommet is correctly seated and not impeding water flow. If it is, reseat. (7) If you can confirm that the water pump is functioning normally, then possibly there is a blockage at the plastic elbow on the other end of the tube that goes into the water jacket on the motor. At this point, the powerhead cannot be accessed easily. You will have to seek the assistance of a trained professional for service. If you have questions about the cooling system on your Evinrude outboard give us a call. We all share your passion for boating - and we carry every part necessary for keeping your Evinrude cooling system working at peak condition! If you require a replacement Evinrude water pump or Evinrude impeller, remember we offer same day shipping and our low price guarantee. Call today (877) 388-2628.