Mercury Outboard Parts

Parts Selection Guide
Find the parts you need
Clear
1) Engine Manufacturer:

2) Part Type:

3) Select Model: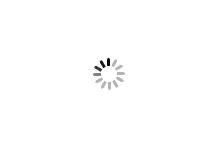 Please Wait... Loading Parts for your Boat
Mercury Outboard Parts
After WWII recreational boating became popular. Unfortunately, early outboard motors were underpowered, and over time, proved highly unreliable. In the early 1950s, a young engineer, Carl Kiekaefer, began reselling outboards he refurbished as a sideline to support his inventions for the dairy industry. It soon became apparent to mariners that his was a superior product. After his first order for 16,000 outboards, however, Carl quickly changed his mind about what line of work to pursue. He named his outboards Mercury, after the fleet-footed Roman messenger, and never patented another dairy innovation again.
Did you know that early Mercury racing outboards were sold as having 25 hp but actually had 40 hp? Giving more has been a Mercury standard, and their outboards quickly became a marine industry giant. Mercury's primary business is outboard motors. They make small outboards, up to 30 hp, midsize engines up to 60 hp and in their Wisconsin facility that once made dairy products, Mercury manufactures engines over 75 hp. In addition, they manufacture Mercury outboard parts, so that owners can expect many hours of reliable service from their Mercury outboards.
See Wholesale Marine for Your Replacement Mercury Outboard Parts!
When your Mercury outboard requires maintenance or needs repair, come to Wholesale Marine. We carry the Mercury outboard parts you need to ensure its responsive and safe performance. When you need a replacement drive, a starter and or alternator, perhaps an ignition, electrical or cooling system part or even a fuel pump or carburetor, come to Wholesale Marine. We'll have the parts you need and offer same day shipping! We also have powerheads, gaskets and seals and gear cases to fit almost any Mercury outboard model. If you require just some hardware for your Mercury propeller and are thinking of performing something more complex, such as electrical work, Wholesale will have just what you need. If your weekend DIY skill extend to performing a simple tune up and you need oil, lube and filters we'll make sure you have what you need, right when you need it!
Would you like to be more hands-on with your vessel? Talk to us-we can walk you through using one of our tune-up or even a water pump and/or seal kits for Mercury outboards. We provide you with the best availability, deals and pricing for Mercury outboard parts, so you can get back to boating.
Wholesale Marine offers a huge selection of Mercury outboard parts and more from Sierra, CDI and OEM. Our customers appreciate our same day shipping and low price guarantee. Give us a call! You'll soon see why once you become a Wholesale Marine customer, our selection, expertise and customer service will make you a Wholesale Marine customer for life! When you need Mercury Outboard parts, be sure to dial: (877) 388-2628.