Mercruiser Gearcase & Drive Parts
Mercruiser Gearcase & Drive Parts

Parts Selection Guide
Find the parts you need
Clear
1) Engine Manufacturer:

2) Part Type:

3) Select Model: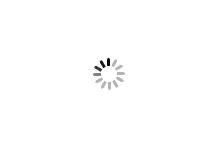 Please Wait... Loading Parts for your Boat
Mercruiser Gearcase
Shims, yokes, and spools may throw your head in a whirl. Just the idea of "gearcase" is an intimidating one, especially for newer boaters and those just taking on the do-it-yourself route. You've made a wise choice with your Mercruiser engine, but are now hoping to perform preventative maintenance or repair a busted part. Wholesale Marine has all that you need for your Mercruiser gearcase for pre-Alpha, Alpha, and Bravo drives.
Where to Begin?
Whether a pro boater or a casual weekend cruiser, your Mercruiser gearcase needs attention from time to time. The delicate intricacies of the gearcase are not to be taken lightly, and we recommend referring to your engine's manual, manufacturer's website, or a number of other resources as you diagnose or update your boat's engine. Once you know what you are looking for, we strive to make it as easy as possible to locate it, beginning with our Parts Selection Guide. We offer a wide array of Mercruiser gearcase components. Both upper and lower gear housing seal kits are offered, each one meeting OEM standards and including all that you need. Upper unit gears, shift spools, replacement drives, shims, O-rings, and seals make this an excellent comprehensive site for all of your Mercruiser gearcase needs.
Whether an engine expert or a newer novice, we want to assist you in your Mercruiser gearcase journey. We have a highly-trained team full of experienced boaters who have been in your shoes and can help you choose the right part from the get-go. We are here Monday through Friday, 9:00 AM to 6:00 PM EST, at (877) 388-2628 to help you narrow down your search and select just the right part for the job. Our Captain's Club loyalty rewards program, shipping perks, and price match guarantee are added bonuses to ensure each and every customers' satisfaction