Evinrude Outboard Parts

Parts Selection Guide
Find the parts you need
Clear
1) Engine Manufacturer:

2) Part Type:

3) Select Model: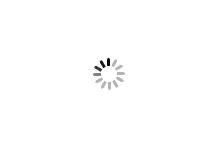 Please Wait... Loading Parts for your Boat
Evinrude Outboard Parts
Maintaining the heart of your small craft, your Evinrude Outboard, is easy when you know where to go for replacement parts. Wholesale Marine carries the Evinrude outboard parts that marine mechanics require to perform routine maintenance or make simple or complex repairs to almost any Evinrude outboard model. We offer competitive pricing, fast, flat rate shipping and great advice, too.
For decades Evinrude has been one of the most popular outboards made. As these are known for their performance and reliability, it is easy to take your outboard made by one of the industry leaders for granted. Here are some basics to understand, even if you do not plan on performing maintenance and/or repairs yourself.
Evinrude Outboard Parts That Require Routine Maintenance
DIYers can perform an engine flush with fresh water after every outing. If you trailer your boat, use a flushing attachment to attach a garden hose to your Evinrude outboard. Be sure to run the engine in neutral at idle speed for several minutes to flush away any salt accumulation. If your Evinrude is relatively new it may have a digital throttle which requires little maintenance. If not, check the cables from the helm to the powerhead, and lubricate as necessary. Your qualified marine technician can advise you if your cables require replacement.
Wholesale Marine carries every part and product you'll need to service, maintain and repair your Evinrude Outboard. A frequent customer purchase is a replacement VRO Fuel Oil Pump. We also carry replacement Water Pump Kits or Impellers as well as a Carburetor Kit with all the seals and gaskets the job requires.
Recently, issues have surfaced with ethanol gasoline additives. Even following the advisory to use gas containing less than 10% of the additive may not protect your engine. Be sure to use a fuel additive such as Sta-Bil Marine Ethanol Formula to protect your engine against damage.
There are many other maintenance procedures to follow routinely to ensure the maximum output from your Evinrude outboard. Again, your owner's manual and a certified outboard technician can advise you. Marine Mechanics and DIYers: Wholesale Marine is your one-stop Evinrude outboard parts shop! Use our convenient engine parts locator form to locate just what you need. If you have a question or are ready to order, give us a call at (877) 388-2628. We're here from 9AM to 6PM Monday through Friday and welcome your call! Don't forget to ask about our Captain's Rewards Program. Sign up to receive points you can redeem for savings the next time you shop at Wholesale Marine.